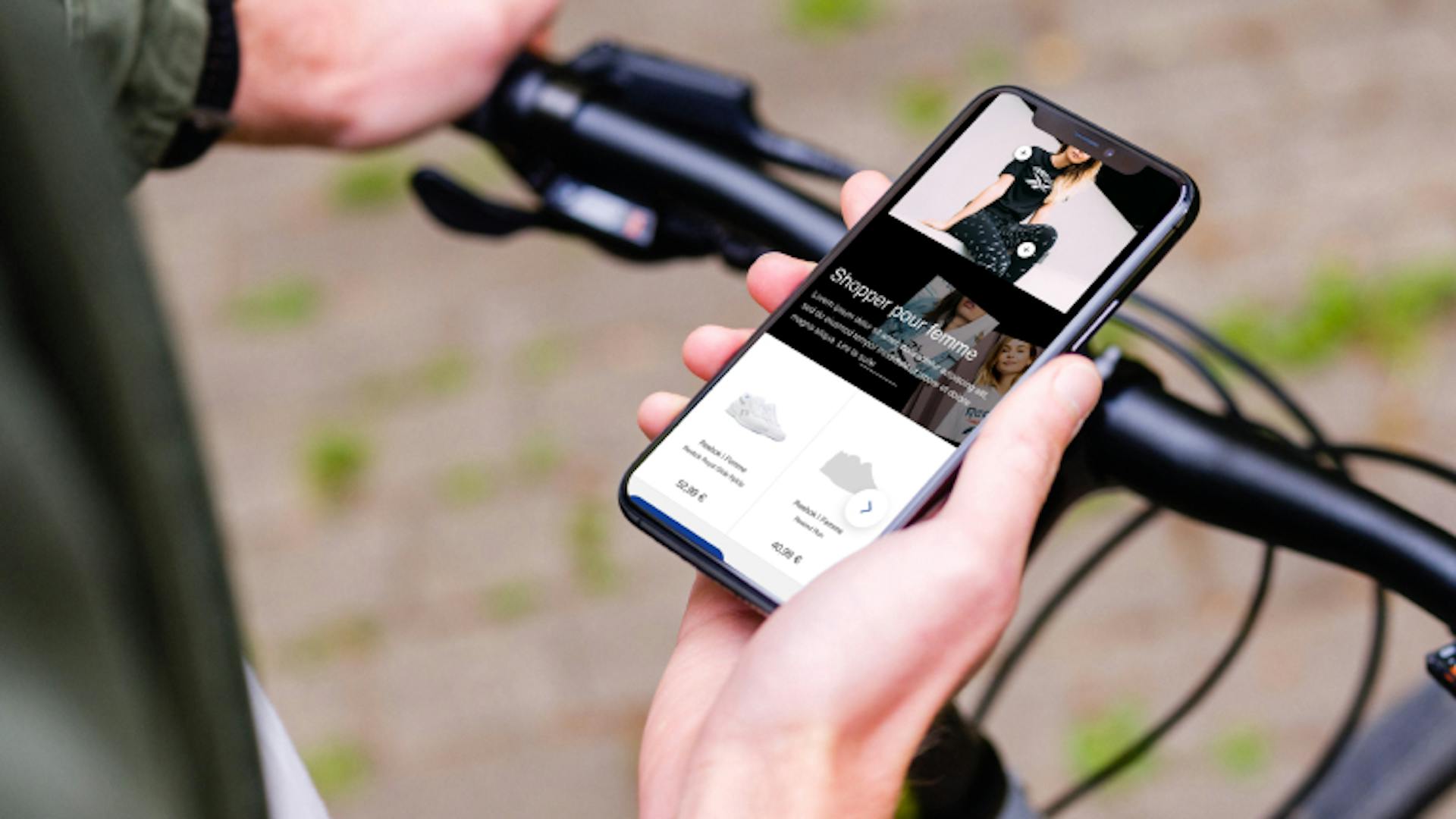 Intersport
Boosting digital sales through partner brands.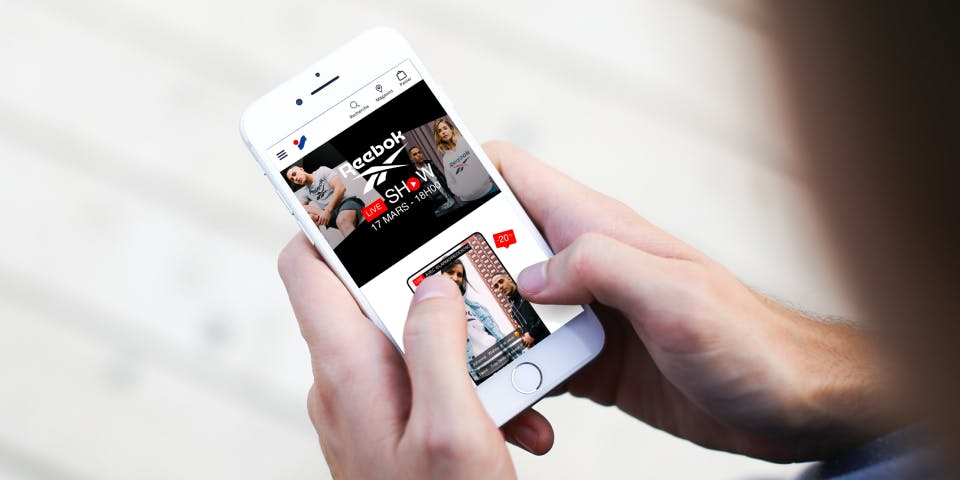 Since 2017, exclusive trade marketing deals have generated unrivalled visibility for all the product ranges, representing the brand's physical and digital storefront.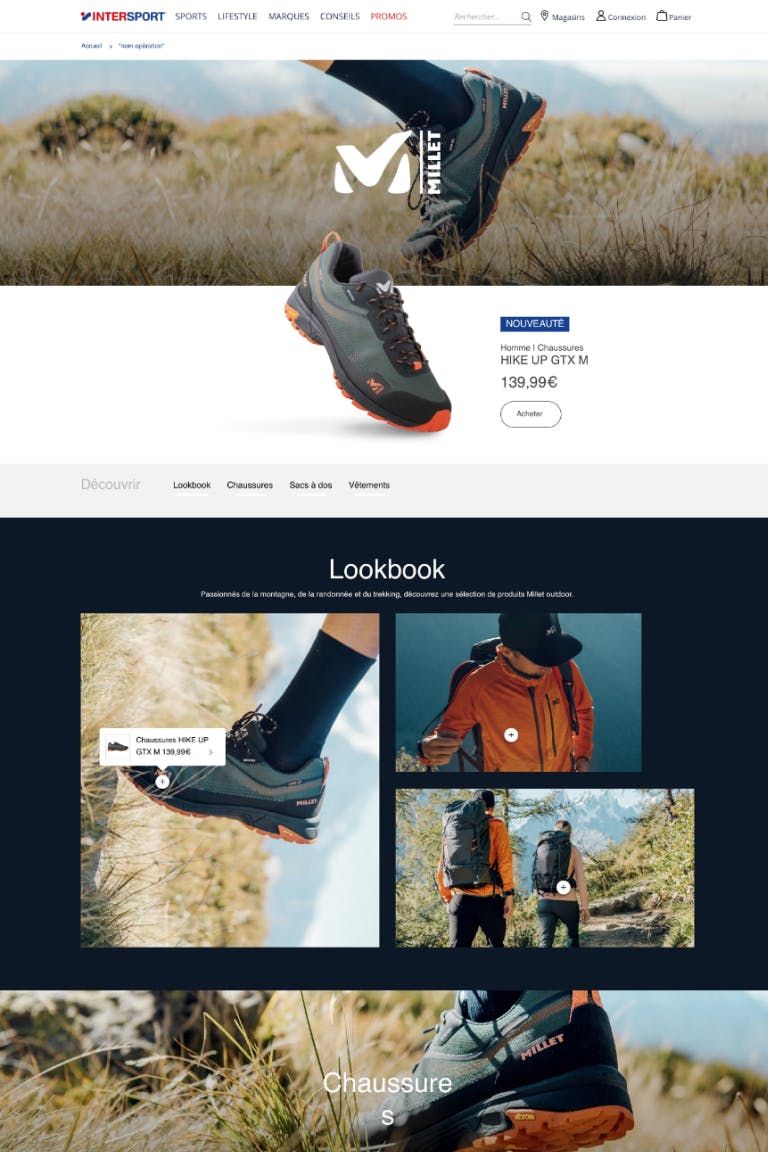 THE CUSTOMER'S CHALLENGE
The relationship with its partner brands forms the backbone of Intersport's sales management program. Intersport was looking to give its partner brands access to a dedicated space within its own ecosystem across an action-packed annual schedule.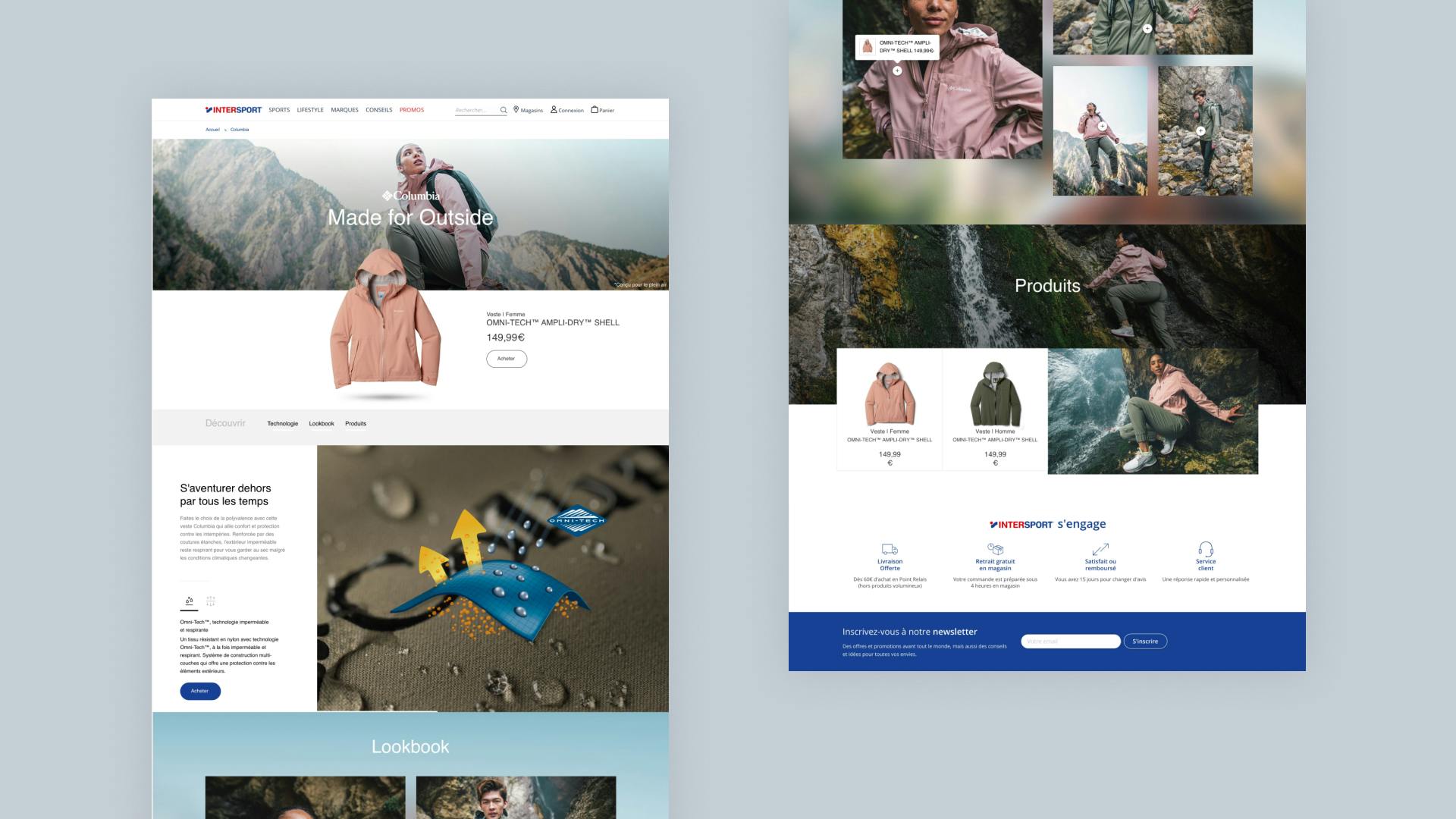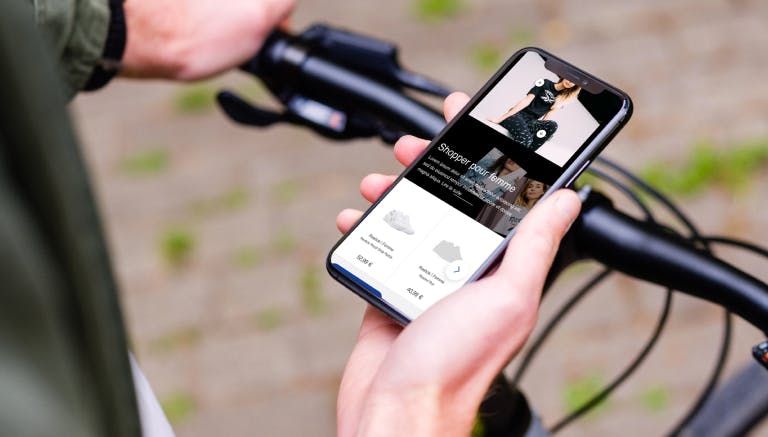 OPERATIONAL DEPLOYMENT
As with any launch, trade marketing operations are often subject to tight deadlines, with the added pressure of meeting high expectations for superior experience and efficiency. Practices, themes and teams may change from one brand to another, but one common denominator is the need to stick to an intense schedule, especially when children return to school after the summer vacation, where a dozen operations may be in progress at the same time.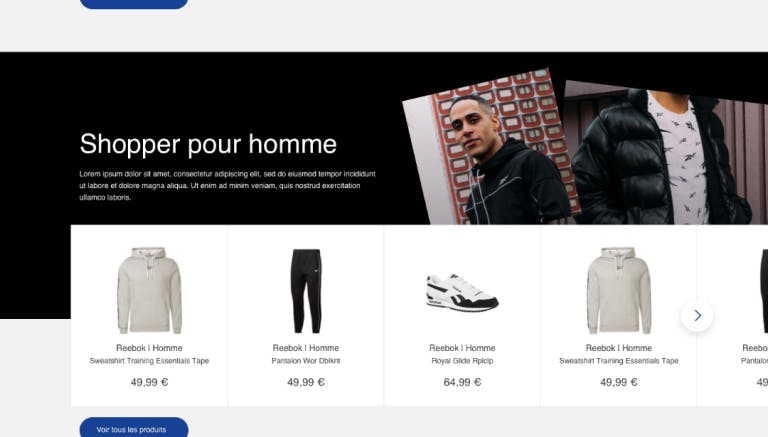 The success of a trade operation hinges on the brand's entire ecosystem (website and social media channels) and sometimes in the media (paid social, programmatic advertising, SEA, etc.), which means producing a large number of associated formats.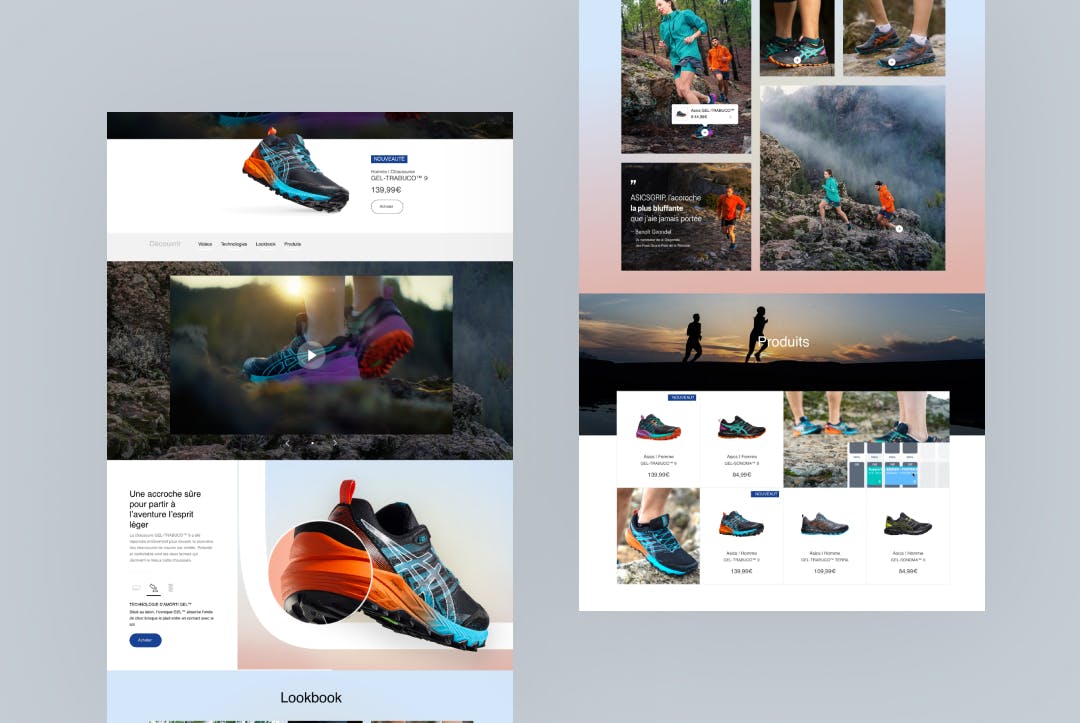 We assist Intersport's Trade and e-Commerce teams with close to 100 operations a year using procedures incorporated directly into their in-house studio:
Support for producing trade marketing operations (project management, design, web design and development), which tend to feature a dedicated landing page for the operation, onsite and offsite promotional formats, social media activity kits (posts and stories) and advertising formats.
Construction of a template kit during the trade marketing operations to streamline the process of creating the most ambitious elements (primarily the landing pages). The components catalog offers a wide variety of page layouts, whether promoting a product's benefits, interactive components, e-commerce modules or dedicated spaces for the brand to reach out to its target markets.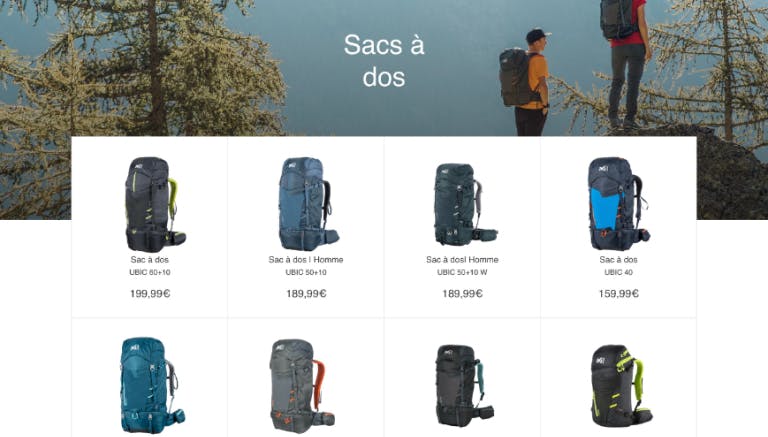 Everything is available to the Intersport teams through a specially created back office using the Craft headless CMS and calling the assets from the DAM (Digital Asset Management) system, with the aim of independently setting up, exporting and deploying high-quality pages in record-breaking time.
With the assistance for the in-house teams with training and sharing best practices for web design and development across the group's entire sales force.
trade operations since 2017
This collaborative effort has improved the teams' agility and enabled them to identify new accelerators, which we are working on together, such as the recent live shopping initiative, the tools to guide customers with their choices and the revamped loyalty program."