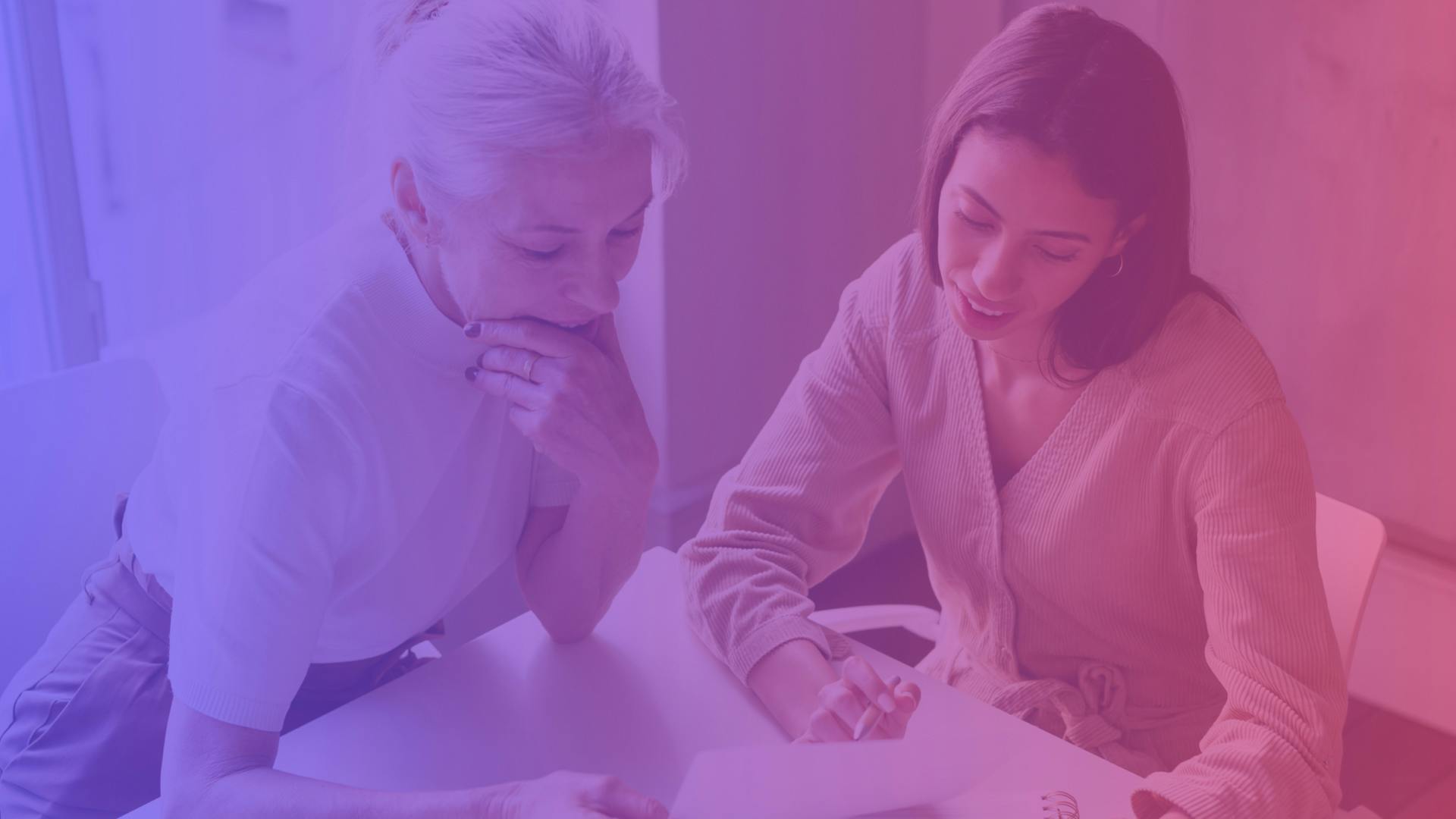 Linkeys
Drive the development of an innovative recruitment service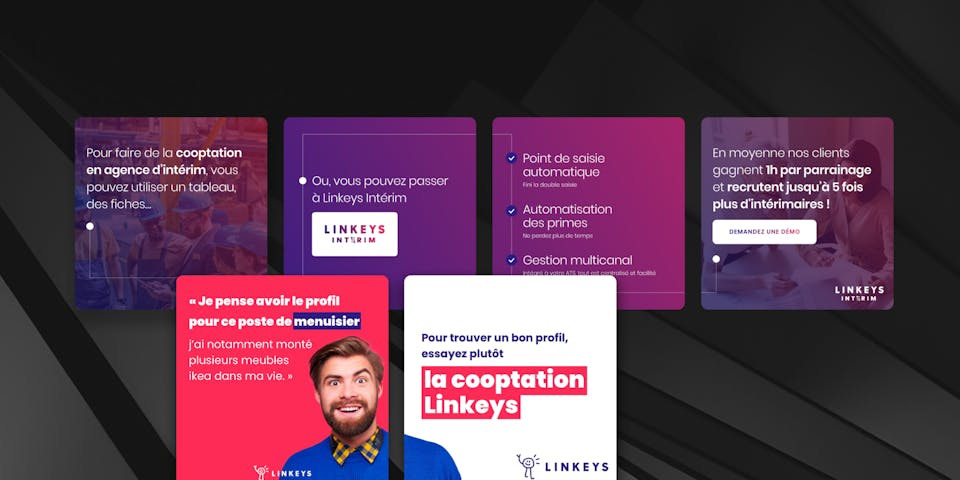 Linkeys is a referral recruitment platform established in several European countries. Since 2020, we have been working together to achieve their strategic objectives.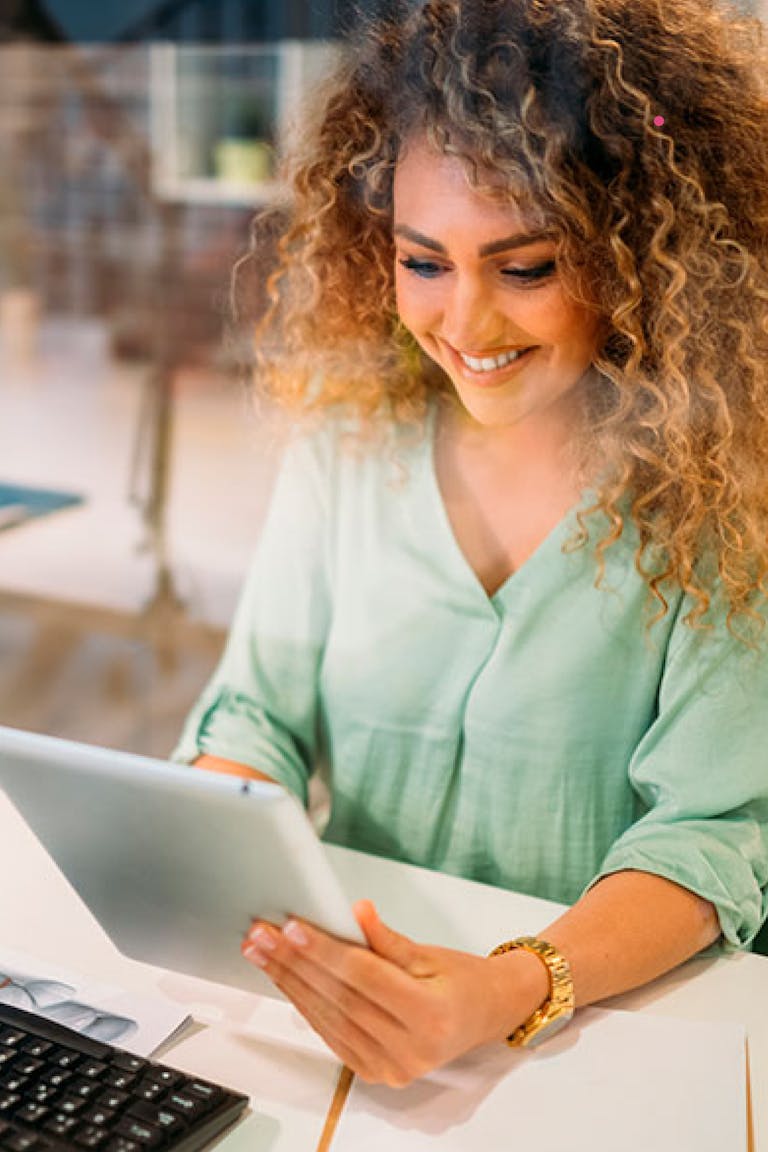 THE LINKEYS CONCEPT
A one-of-a-kind platform in the recruitment market

"Leverage your employees' networks to hire the best talent"... such is the objective that Linkeys promises to deliver.
Recruitment professionals upload their vacancies, along with an associated referral bonus if the ideal recruit is found for the job. Meanwhile, individuals can sign up as co-opters to recommend someone from their network, who will then apply for the position. If that person is hired, the co-opter receives the bonus. This innovative model has already proven its value in harnessing professional networks that lie off the beaten track.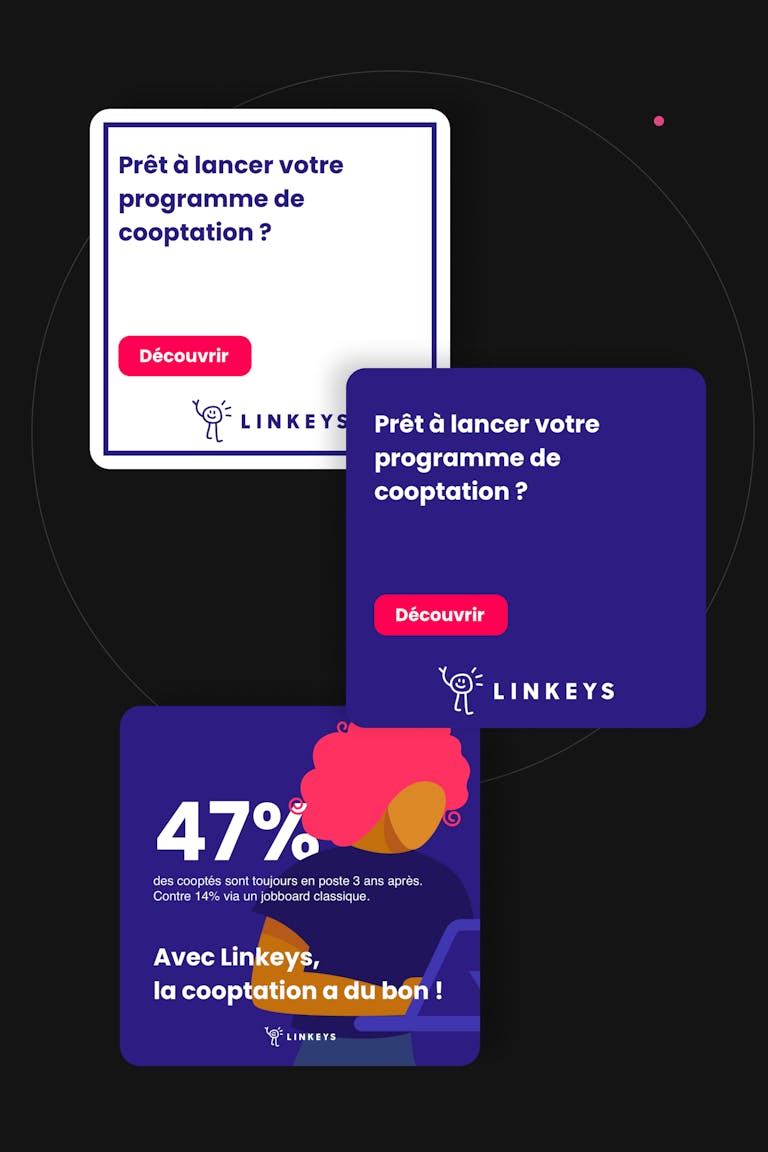 THE CUSTOMER'S CHALLENGE
Educate recruiters about the benefits of referral recruitment

Linkeys provides recruitment professionals with a wealth of alternatives and turnkey solutions for tracking down candidates for the most in-demand profiles. When it comes to staying ahead of the pack in the race for talent, we are helping Linkeys rise to the challenge by increasing its visibility and getting it on the recruiter's radar.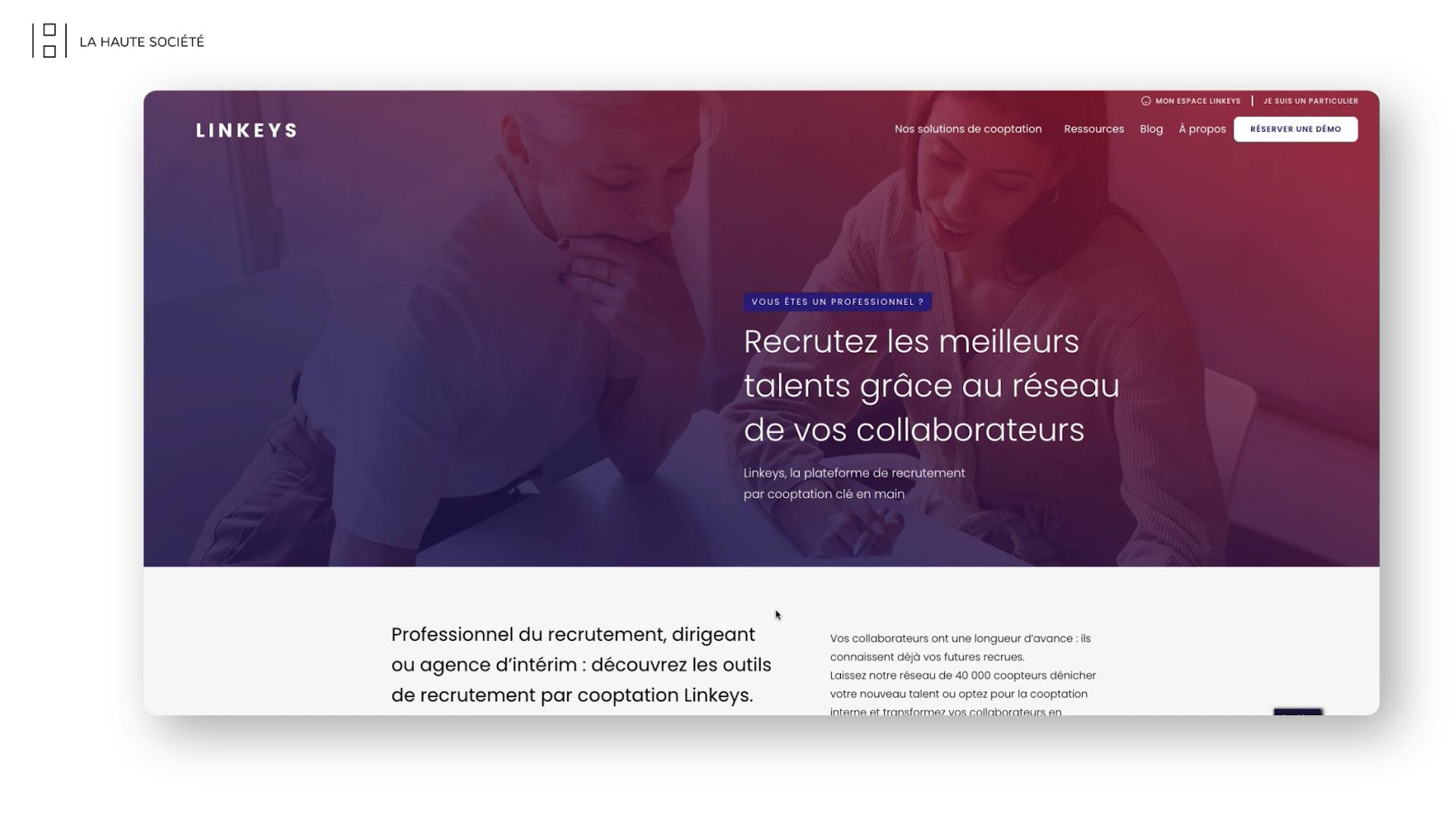 Drawing on all our expertise to deliver ambitious 360-degree support
We have rolled out a long-term roadmap that includes overhauling the sites for recruiters and individuals with the aim of promoting an innovative recruitment service (awareness), ramping up its development (appeal) and supercharging the number of leads (conversion).
UX: conception, design sprint & CVR optimisation
DESIGN: interface design & iconography
SPEAK: product & editorial content
MEDIA: 360-degree strategy, web marketing campaigns & creative assets, SEO optimisation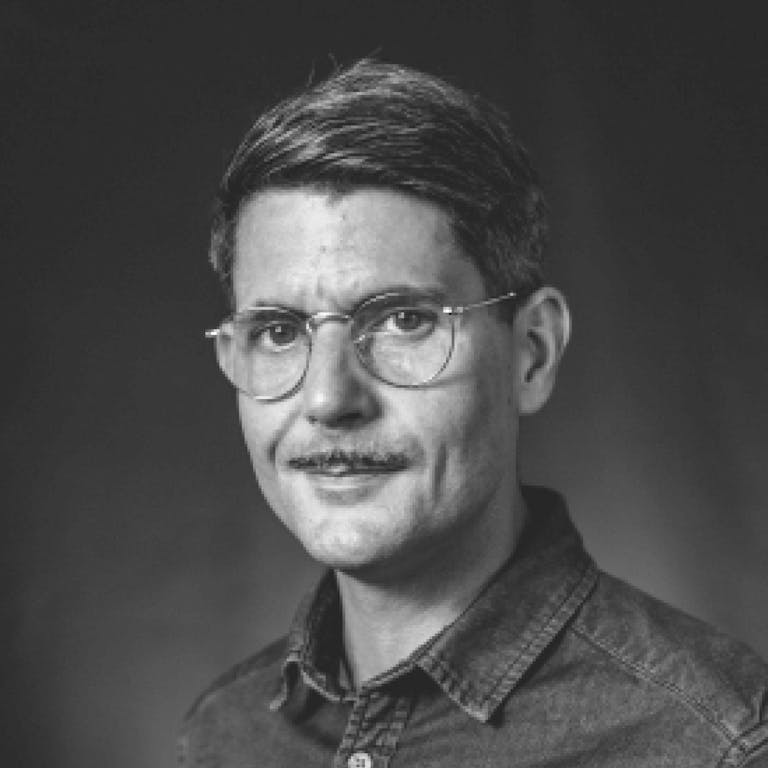 Régis Faubet
Webmarketing Consultant
"With this strategy, we had to convince recruitment professionals that Linkeys is the best solution for leading their co-optation programmes"
contacts and leads from the campaigns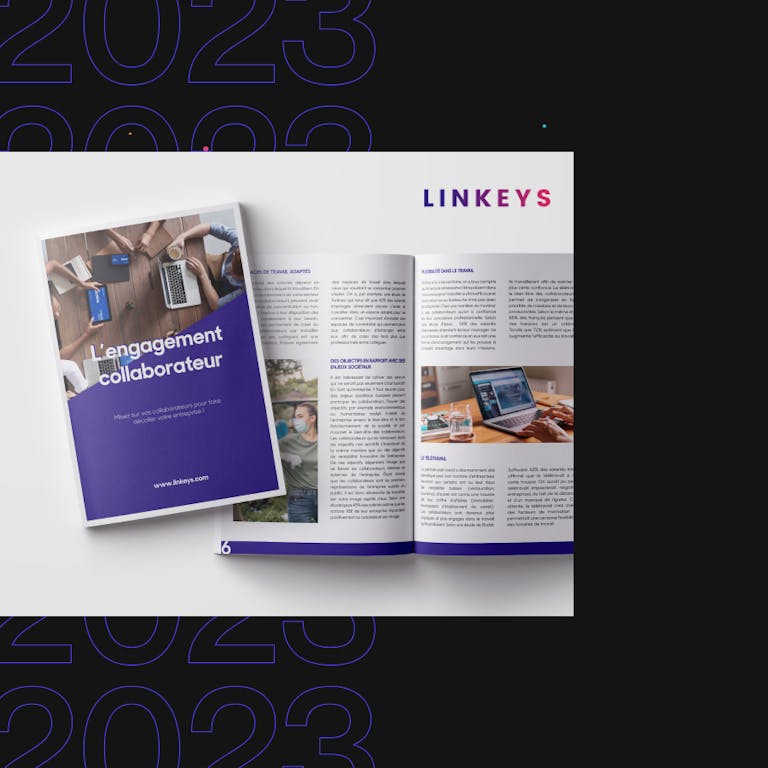 Go further with Linkeys in 2023
For the third year in a row, the Swiss start-up has chosen La Haute Société for its strategic and webmarketing support.
An expertise appreciated within the Mare Nostrum group, which also consults us to colaborate together on many projects increasingly ambitious.
Does this project speak to you? Let's talk about it!
Contact us !